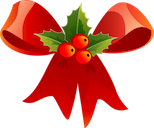 These terms and conditions were last updated on the 07/10/2020
Please read the following important terms and conditions and ensure you are comfortable with these before placing your order with us.
Summary of some of your key rights:
By law, the Consumer Contracts (Information, Cancellation and Additional Charges) Regulations 2013, SI 2013/3134 say that we must give you certain key information before a legally binding contract between you and us is made (see below). We will give you this information in a clear and understandable way. Some of this information is likely to be obvious from the context. Some of this information is also set out in this contract, such as information on our complaint handling policy. The Consumer Contracts (Information, Cancellation and Additional Charges) Regulations 2013 say that up to 14 days after receiving your goods, in most cases, you can change your mind and get a full refund.
The Consumer Rights Act 2015 says goods must be as described, fit for purpose and of satisfactory quality. During the expected lifespan of your product you're entitled to the following:
—up to 30 days: if your goods are faulty, then you can get a refund;
—up to six months: if they can't be repaired or replaced, then you're entitled to a full refund, in most cases;
—up to six years: if the goods do not last a reasonable length of time, you may be entitled to some money back.
In order to action any of the above rights (if applicable), we ask that you first return the product to us as soon as reasonably practical after having become aware of the fault or issue.
This is a summary of some of your key rights. For detailed information from Citizens Advice please visit www.citizensadvice.org.uk or call 03454 04 05 06.
The information above summarises some of your key rights. It is not intended to replace the contract below which you should read carefully.
This contract sets out:
your legal rights and responsibilities;
our legal rights and responsibilities; and
certain key information required by law.
In this contract:
'We', 'us'or 'our' means CLEMANOR GAMES; and
'You'or 'your' means the person using our site to buy goods from us.
If you don't understand any of this contract and want to talk to us about it, please contact us by:
Who are we?
We are registered in England and Wales under company number: 08371940.
Our registered office is at: 6 The Park, Kernick Road, Penryn. Cornwall. TR10 8NL
Introduction

If you buy goods on our website you agree to be legally bound by this contract.
This contract is only available in English. No other languages will apply to this contract.
When buying any goods you also agree to be legally bound by our website terms and conditions and any documents referred to in them;

Your privacy and personal information

Our Privacy Statement is available at https://www.getstuffedgame.com/privacy-statement.
Your privacy and personal information are important to us. Any personal information that you provide to us will be dealt with in line with our Privacy Statement, which explains what personal information we collect from you, how and why we collect, store, use and share such information, your rights in relation to your personal information and how to contact us and supervisory authorities if you have a query or complaint about the use of your personal information.
Ordering goods from us
Below, we set out how a legally binding contract between you and us is made.
When you place your order at the end of the online checkout process (e.g. when you click on the 'place order' button), we will acknowledge it by email. This acknowledgement does not, however, mean that your order has been accepted.
We may contact you to say that we do not accept your order. This is typically for the following reasons:
(a) the goods are unavailable;
(b) we cannot authorise your payment;
(c) you are not allowed to buy the goods from us;
(d) we are not allowed to sell the goods to you;
(e) you have ordered too many goods; or
We will only accept your order when we email you to confirm this (Dispatch Confirmation Email). At this point:
(a) a legally binding contract will be in place between you and us; and
(b) we will dispatch the goods to you.
If you are not personally the consumer, you confirm that you attain the authority to bind any business or organisation on whose behalf you use the website by these terms and conditions.
You place an order on the site by adding items individually to your basket before proceeding to the checkout. Please read and check your order carefully before submitting it. However, if you need to correct any errors you can do so before submitting it to us.
Right to cancel this contract

You have the right to cancel this contract within 14 days without giving any reason.
The cancellation period will expire after 14 days from the day you receive your order.
To exercise the right to cancel, you must inform us of your decision to cancel this contract by a clear statement (e.g. a letter sent by post or email). You can use the model cancellation form set out in the box below, but it is not obligatory.
Cancellation form
To Clemanor Games,
6 The Park, Kernick Road, Penryn. Cornwall. TR10 8NL
[email protected]
I/We [*] hereby give notice that I/We [*] cancel my/our [*] contract of sale of the following goods [*]/the supply of the following service [*],
Ordered on [*]/received on [*],
Name of consumer(s),
Address of consumer(s),
Signature of consumer(s) (only if this form is notified on paper),
Date
[*] Delete as appropriate
To meet the cancellation deadline, it is sufficient for you to send your communication concerning your exercise of the right to cancel before the cancellation period has expired.
Effects of cancellation

Subject to clause 5.6, if you cancel this contract, we will reimburse to you all payments received from you, including the costs of delivery.
We may make a deduction from the reimbursement for loss in value of any goods supplied, if the loss is the result of unnecessary handling by you.
We will make the reimbursement without undue delay, and not later than:

14 days after the day we received back from you any goods supplied; or
(if earlier) 14 days after the day you provide evidence that you have returned the goods; or
if there were no goods supplied, 14 days after the day on which we are informed about your decision to cancel this contract.

We will make the reimbursement using the same means of payment as you used for the initial transaction, unless you have expressly agreed otherwise; in any event, you will not incur any fees as a result of the reimbursement.
If you have received goods:

you shall send back the goods or hand them over to us without undue delay and in any event not later than 14 days from the day on which you communicate your cancellation from this contract to us. The deadline is met if you send back the goods before the period of 14 days has expired;
you will have to bear the direct cost of returning the goods; and
you are only liable for any diminished value of the goods resulting from the handling other than what is necessary to establish the nature, characteristics and functioning of the goods.

For the avoidance of doubt, opening of the goods by way of removal of cellophane (or similar casing) will be deemed acceptance of the goods and you will lose your right to cancel this contract at that time.
Delivery

We use Royal Mail to deliver our goods.
If something happens which:

is outside of our control; and
affects the estimated date of delivery;
we will endeavour to let you have a revised estimated date for delivery of the goods. We will endeavour to let you have a revised estimated date for delivery of the goods.

Delivery of the goods will take place when we deliver them to the address that you gave to us.
If an item is reported as not arrived, we reserve the right to open an investigation with Royal Mail before declaring the item lost. We similarly reserve the right to resend the item as opposed to issuing a refund. If an offer is made to resend but declined, we reserve the right to deduct 50% from the value of the refund in order to cover losses in such unusual circumstances. It is also company policy not to entertain future orders from customers placing non-tracked orders and reporting goods missing, until goods are returned to us as undelivered.
Subject to clause 6.7, unless you and we agree otherwise, if we cannot deliver your goods within 30 days, we will:

let you know;
cancel your order; and
give you a refund.

Clause 6.6 shall not apply if you have pre-ordered any products from us unless we cannot deliver the goods to you within 30 days of the date on which the product has become available to us to deliver to you.
You are responsible for the goods when delivery has taken place. In other words, the risk in the goods passes to you when you take possession of the goods.
Payment

We accept the following credit cards and debit cards: Visa, MasterCard, Maestro and American Express. We do not accept cash.
We will do all that we reasonably can to ensure that all of the information you give us when paying for the goods is secure by using an encrypted secure payment mechanism. However, in the absence of negligence on our part, any failure by us to comply with this contract or our Privacy Statement (see clause 2) or breach by us of our duties under applicable laws we will not be legally responsible to you for any loss that you may suffer if a third party gains unauthorised access to any information that you give us.
Your credit card or debit card will only be charged once your order has been accepted at the point we issue you the Dispatch Confirmation Email. In the case that we are unable to supply ordered goods we will inform you as soon as possible. A full refund will be awarded where goods have already been paid for.
To ensure that your credit, debit or charge card is not being used without your consent, we will occasionally validate name, address and other personal information supplied by yourself during order with appropriate third party databases. Acceptance of these terms and conditions indicates acceptance by you of these checks being carried out. Personal information provided by you may be disclosed to a registered Credit Reference Agency, where a record may be kept of this personal information. This is carried out only to confirm your identity in preventing fraud and credit checks are not performed. Your credit rating will remain unaffected.
If your payment is not received by us and you have already received the goods, you:

must pay for such goods within 30 days; or
must return them to us as soon as possible. If so, you must keep the goods in your possession, take reasonable care of them (including ensuring that you follow any instructions or manuals given with the goods) and not use them before you return them to us.

If you do not return any goods (such as where you have not paid for them) we may collect the goods from you at your expense. We will try to contact you to let you know if we intend to do this.
Nothing in this clause affects your legal rights to cancel the contract during the 'cooling off' period under clauses 4 and 5.
The price of the goods:

is in pounds sterling (£)(GBP);
includes the cost of delivery
Intellectual Property

All copyrights, trademarks, and intellectual property rights in all materials made available as part of your use of this website will remain at all times vested in us, Clemanor Games, and you are permitted to use this material only with appropriate authorisation.
All material and content contained within this website is made available for personal and non-commercial use. Other use of materials on this website is prohibited, and users agree not to copy, reproduce, publish, or commercially exploit our content.
Nature of the goods

The Consumer Rights Act 2015 gives you certain legal rights (also known as 'statutory rights'), for example, the goods:

are of satisfactory quality;
are fit for purpose;
match the description, sample or model.

We must provide you with goods that comply with your legal rights.
The packaging of the goods may be different from that shown on the site.
While we try to make sure that the colours of our goods are displayed accurately on the site, the actual colours that you see on your computer may vary depending on the monitor that you use.
You must satisfy yourself that the goods being purchased are appropriate for the age of the likely user of the goods, with particular attention being put to any small product pieces forming part of the goods. You should consult any age information and product description of the goods to determine whether the goods being purchased are age appropriate.

Faulty goods

Your legal rights under the Consumer Rights Act 2015 (also known as 'statutory rights'), are set out at the top of this contract.
Nothing in this contract affects your legal rights under the Consumer Rights Act 2015 (also known as 'statutory rights'). You may also have other rights in law.

Limit on our responsibility to you

Except for any legal responsibility that we cannot exclude in law or arising under applicable laws relating to the protection of your personal information, we are not legally responsible for:

death or personal injury, unless caused by our negligence;
losses that:
(a) were not foreseeable to you and us when the contract was formed; or
(b) that were not caused by any breach on our part;
losses to non-consumers; and
any other losses.

If any provision of clause 13.1 above (or any sub-clause of clause 13.1) is or becomes illegal, invalid or unenforceable, the legality, validity and enforceability of any other provision or sub-clause of clause 13.1 shall not be affected.

Disputes

We will try to resolve any disputes with you quickly and efficiently.
If you are unhappy with:

the goods;
our service to you; or
any other matter,
please contact us as soon as possible.

If you and we cannot resolve a dispute using our internal complaint handling procedure, we will:

let you know that we cannot settle the dispute with you; and
give you certain information required by law about our alternative dispute resolution provider. You may also use the online dispute resolution (ODR) platform to resolve the dispute with us.

If you want to take court proceedings, the courts of the part of the United Kingdom in which you live will have non-exclusive jurisdiction in relation to this contract.
The laws of England and Wales will apply to this contract but you may still benefit from mandatory consumer protections applicable within your own territory.

Third party rights

No one other than a party to this contract has any right to enforce any term of this contract. However, if a person acquires the goods lawfully from you, you may transfer our guarantee to that person. This also applies where we have provided services in respect of an item you have transferred.

Waiver

Delay or failure by Clemanor Games to exercise rights or powers under these terms and conditions do not operate as a waiver of them. Any waiver must be in writing and signed by authorised representation of Clemanor Games.